1986 was the second year that Corvette paced the Indianapolis 500. This year, 56 Corvette Convertibles and 2 Coupes were used as support vehicles for the race. Although the "real" Corvette Pace cars were Yellow, since all 1986 Convertibles were considered "Pace Cars" and came with the decal kits, numerous colors were used at the Speedway for race support.

These cars were assigned to IMS executives and track officials, manufacturer representatives, USAC officials, TV and Radio Personalities, used as Chevrolet Courtesy cars, and one was even asssigned to the Pace Car Driver, General Chuck Yeager.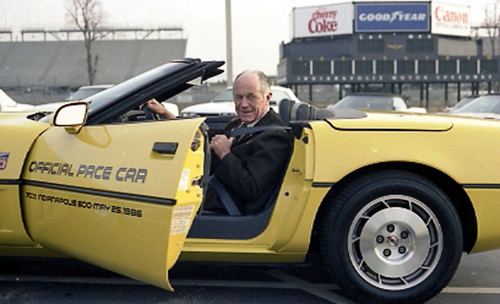 Above, General Yeager in his assigned track car, #61.
Do YOU own one of the track cars?? There is a good chance if the last 6 digits of your 1986 Convertible VIN is #901267 or less, or your coupe is 119646 or 119657!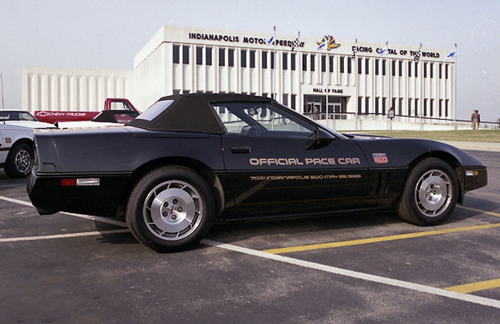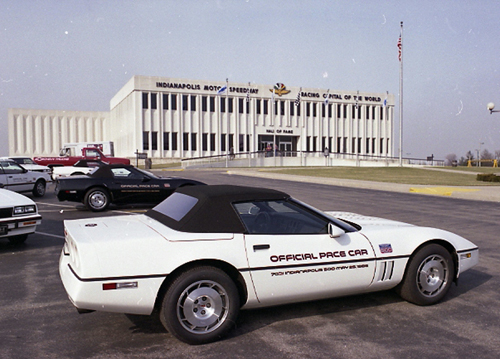 If your car is not registered with our Corvette Pace Car Registry, register today!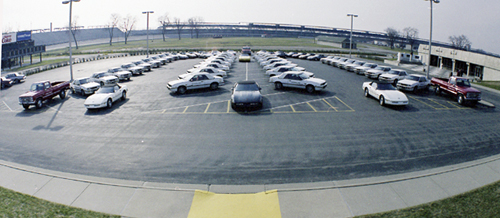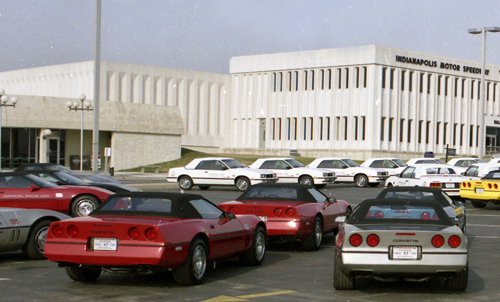 Special thanks to Ron McQueeney for digging into the IMS Photo archives for these Vintage photos !