During the 2006 Indianapolis 500 race, Corvettes (and Chevrolet SSR vehicles) were used as official support vehicles, more commonly referred to as "Festival" or "Track Vehicles". The LeMans Blue Corvette Convertibles had Titanium Interiors and Gray Convertible Tops. (The SSR's were Redline Red).
How were the Event cars made this year??? After the Speedway received the vehicles, Graphics were then applied to complement the official Corvette Pace Car.
We thought you would enjoy the documented conversion process and photos below!! Our thanks to Howard Kirchenbauer, our Indy 500 Historian, for providing this photo documentary!!
Event Cars upon Delivery - a Snowy start !!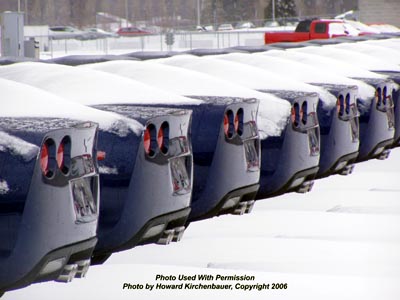 Ahhh, a better day to begin now!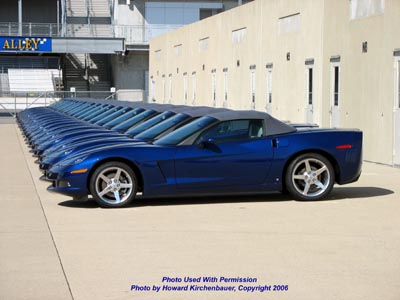 The transformation begins!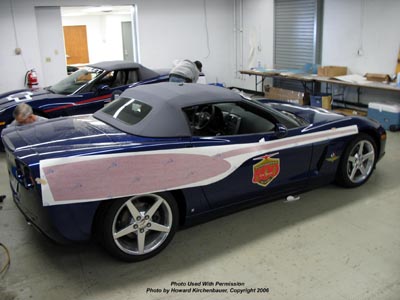 Transformation completed ! Ready for their new assignments!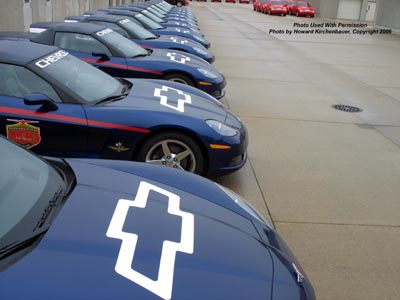 Let's see what it looks like with the top down !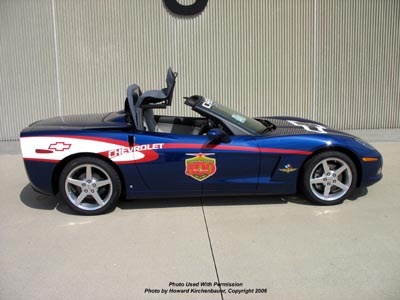 Is this the way we go???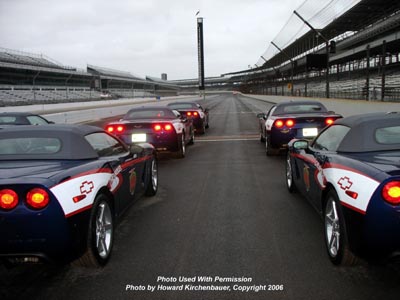 Learning the route !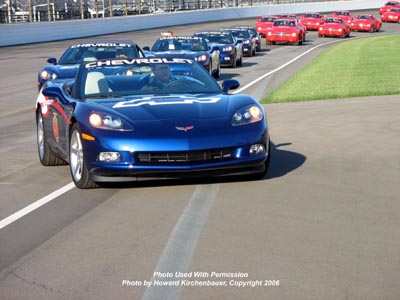 The SSR Vehicles !! A special year indeed, the last year of production!
Click on the photo for our SSR Tribute !