For the 1995 race, there were (75) Corvettes assigned as "Festival / Track" Cars this year that were sent to the Speedway in multiple shipments in the months prior to the race.
The Corvette event car numbers were scattered thru the range of numbers and were numbered 1-7, 45-67, 95, and 101-145. During 1995, these cars were distributed to IMS officials, and civic and media personalities. The "500 Festival" committee received white Z28 Camaros with a similar graphics pattern to what was applied to the Corvettes.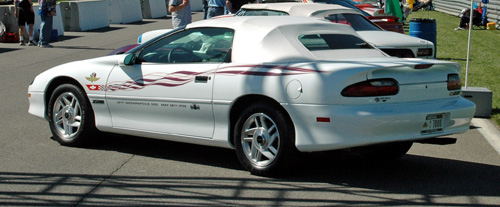 Members can access the entire build documentation for the Corvette Pace cars in our Members Only library, which also contains the event car information.