For 2009, Corvettes used in the Indianapolis 500 were retained and rebadged for the Brickyard. Indy 500 event logos, decals, and license plates were removed and replaced with those for the Brickyard.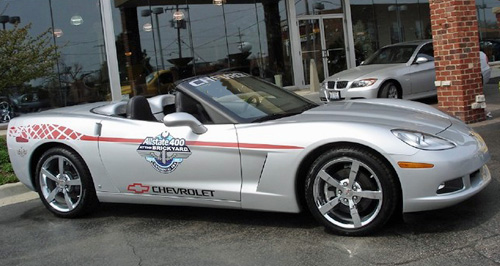 Hendrick Motorsports driver Jimmy Johnson made history in the 16th running of the Brickyard 400 in the No. 48 Lowe's Chevrolet by becoming the first driver to win the race in back-to-back fashion. Johnson has won the race three times in four years, having scored his first victory in 2006 and following up in 2008 and 2009.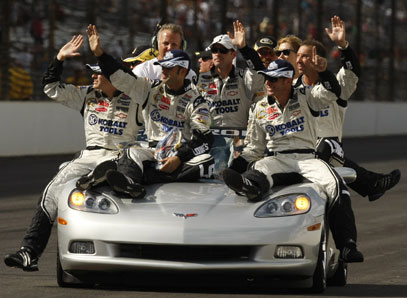 I can count 11 people, maybe 12???