Indianapolis Motor Speedway
Hall of Fame Museum
Indianapolis 500 Pace Car Reunion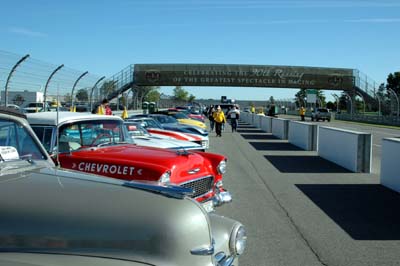 May 19-21, 2006
What a Wonderful time!! Gorgeous weather, and the folks at the Indianapolis Motor Speedway did an excellent job showing ALL of the Pace Car owners how they can host a great event.
The 3-day weekend began with the Pacer's arriving at the Speedway for setup. Originally, we were to be placed on the grassy area surrounding the lake, however, due to recent rains, it was decided to park us all on the F1 Road Course! This was an excellent vantage point for spectators arriving, since the Tram service passed by us and there were stops nearby.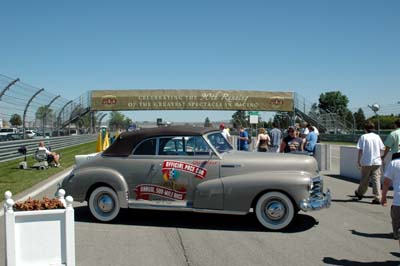 Friday evening was spent at the Museum for a "Welcome" dinner reception, with plenty of time to wander the collection of historic vehicles on display there. We received a "Brickyard" souveneir box with several nice collectibles, including a very nice special event polo shirt to commemorate the 90th running.
Overall, there were 187 Pace Cars on display at the reunion, ranging in years from 1911 thru 2005. The Museum helped out by dusting off some special cars from their own collection of "actual Pace Cars".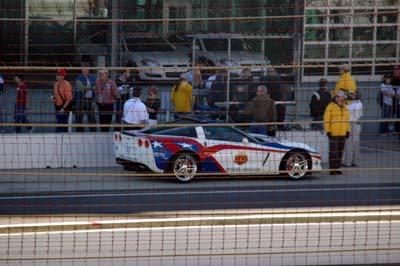 Corvette was represented by Indy Pace cars from 1978, 1986, 1995, 1998, 2002, 2004, and 2005 (not to mention the REAL 2006 Corvette Pace car that was busy trackside - above). Additionally, there were "Festival Corvettes" from 1990, 2003, 2004, 2005, and of course the 2006 versions running around Indy performing their various duties for their drivers.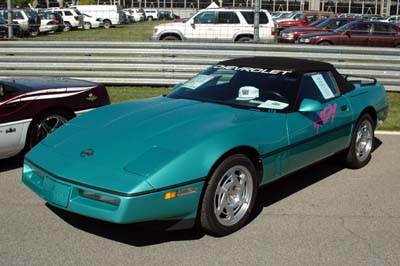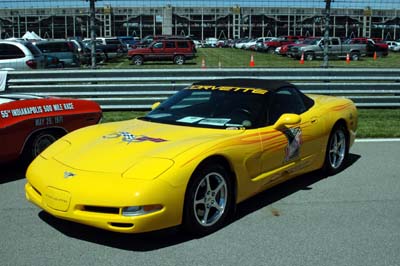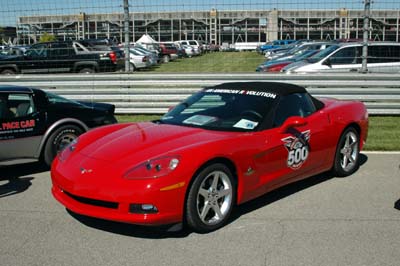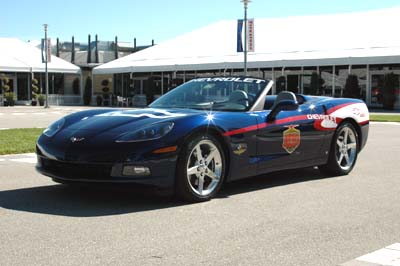 With our "full access" Bronze Badges, we were given the run of the house, including Gasoline Alley. Fortunately (for us), "Pole Day" qualifying was rained out the weekend before the Reunion, so we were able to witness ALL qualifying, including "Bump Day" activities while we were there! Drivers were easily accessible for photos and autographs, and were happy to oblige.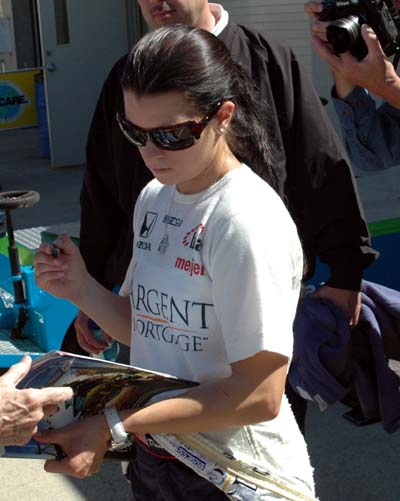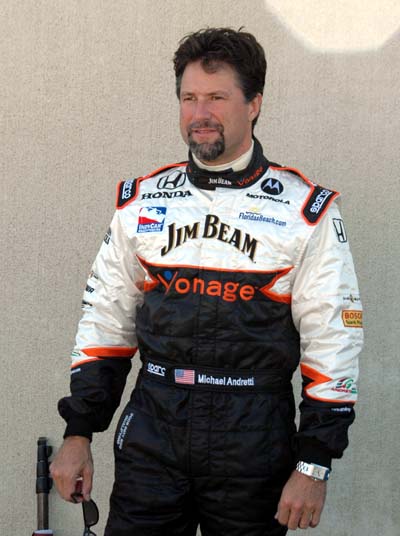 Some very rare vehicles were present, for example this Camaro Festival vehicle, which we were told is the only remaining in Indy colors. Even this year's "Festival Ladies" (below) were out and about enjoying the sites!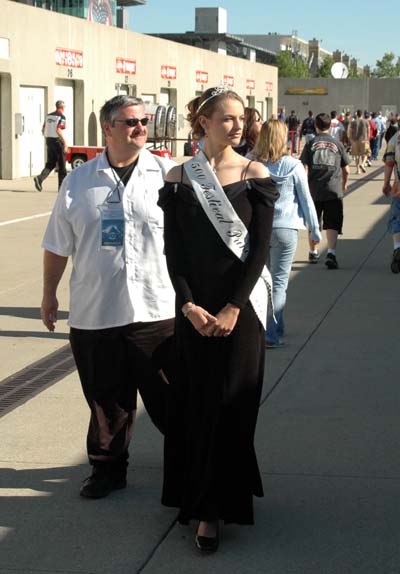 On Sunday, there was the traditional "fly by" for opening ceremonies to start the day, and there was a military and Coast Guard Helicopter display to browse thru. At the end of the day Sunday, after the Pace Cars took their lap, the Helicopters also took off and took a lap of the track!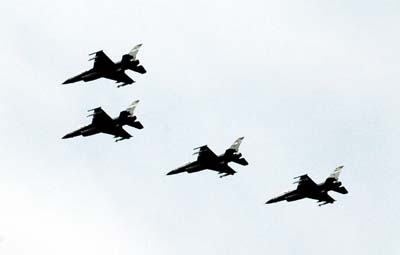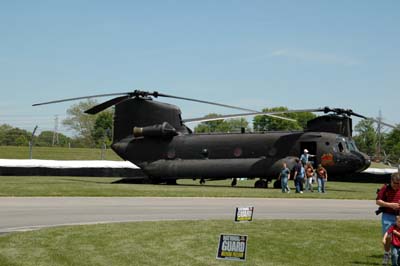 The culmination to a wonderful weekend came when we all took to the track for our Parade Lap.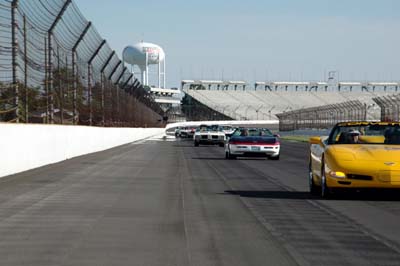 Thanks, Indianapolis Motor Speedway Hall of Fame Museum, for a great event, and thanks to Howard Kirchenbauer for all the effort he spent helping plan and execute the event! We are looking forward to many more!
Bob Kirsch ('95 Indy track car #137)

To see a LOT more photos of this event, stop by The Kodak Easy Share Gallery.