Pace Car Tour 2010!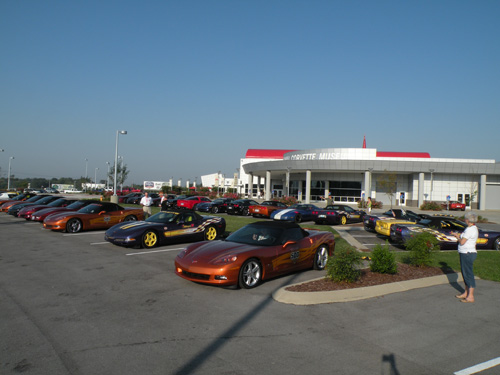 THE 6TH PACE CAR REUNION
September 22-26, 2010
Sept. 29, 2010, Bob Kirsch
Well, our 6th Reunion event is now history. This year termed the "Pace Car Tour", it was held in 3 major cities, Bowling Green, Ky., Indianapolis, In., and the Detroit, Mi. area.
Over 80 people attended, and at various event activities you could see up to 50 Corvette Pace cars at each location. We even had a Pace car from the Gatorade Duel race at Daytona, several "standard" Corvettes, and even a 2010 Camaro Indy Pace car in the pack!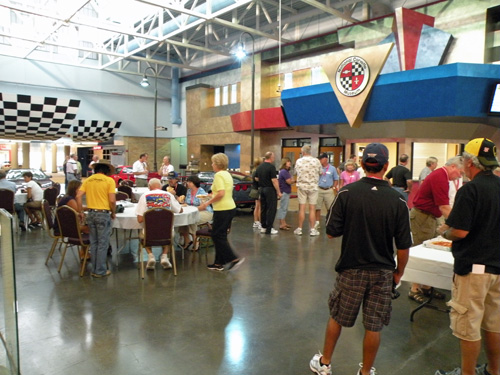 Those in attendance were from all over the country, including Hawaii, Lousiana, Florida, New Jersey, and many other states.
Some of the venues that we had access to were not generally open to the public to tour, such as the Milford Proving Grounds, GM Heritage Center Museum, Pratt and Miller, and the Target Ganassi Indy race shop.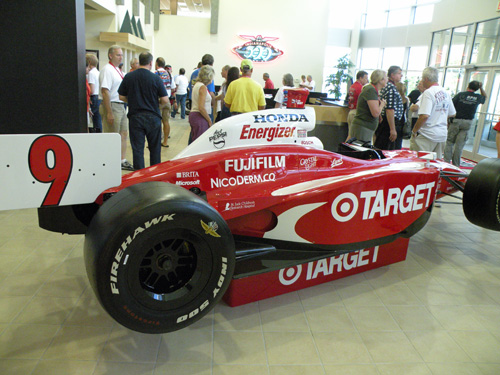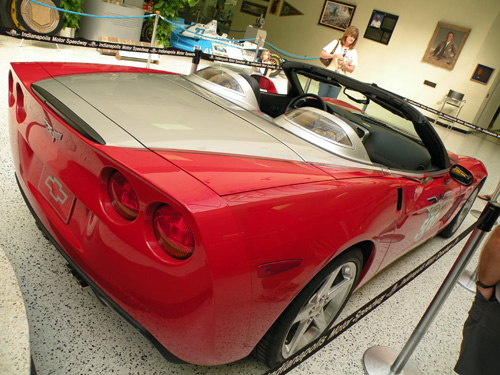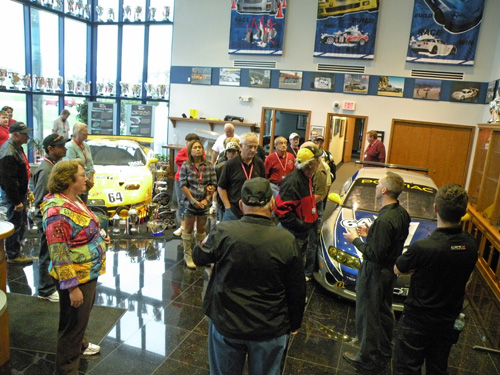 It was great to see those old faces from our last reunions, and to make new friends who share our enthusiasm for Corvette Pace Cars. Great food, friendship, and even some nice door prizes handed out to our members made for a great experience.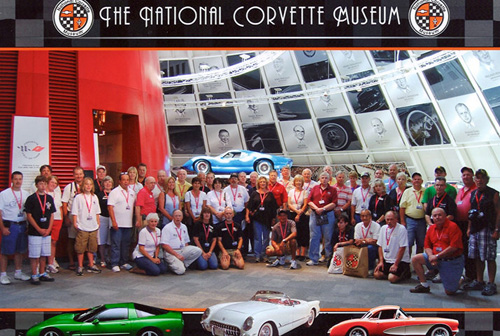 (Group Photo above courtesy of the National Corvette Museum)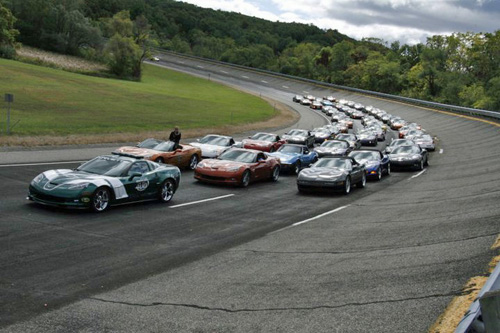 (Milford Proving Ground Photo above courtesy of Roc Linkov, National Corvette Museum)
This was also our bi-annual membership meeting where our Coordinator is elected, and this year our new Coordinator will be Gary Artis. Many existing board and Eboard members are also remaining in place, and we picked up one or two new year Directors - watch for upcoming information on that!
So overall, I think it is fair to say that we had another great Reunion! How can we top this going forward?? Well we are sure going to try !
To see photos posted by Bob Kirsch, check out his SmugMug libraries by clicking on each city below.