Welcome to the ePacer Archives!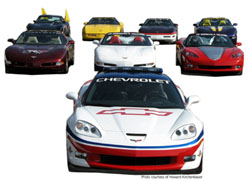 What is an ePacer? Beginning in December, 2008, the Registry began emailing out information updates to our Members whenever we thought there was something worth saying! We will try to get one of these out at least monthly, if not sooner. After distribution, the ePacer will be stored in this are in the pdf format for future reference. For the most timely updates, don't forget to frequent our FORUMS online!
To view an ePacer archive issue, you will need to have ADOBE Acrobat Reader installed on your PC. Most new computer systems arrive with this software already installed. The Acrobat Reader is available for you to download and install for no charge if you need it from ADOBE. Click HERE to be redirected to the ADOBE download page if you try to open a newsletter and cannot.
ePacer Article Archives

2009

2008