Welcome to the Online Newsletter Page!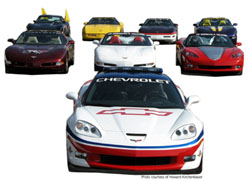 To view a newsletter, you will need to have ADOBE Acrobat Reader installed on your PC. Most new systems arrive with this software already installed. The Acrobat Reader is available for you to download and install for no charge if you need it from ADOBE. Click HERE to be redirected to the ADOBE download page if you try to open a newsletter and cannot.
Note: Effective with the December 2005 edition, a combined newsletter was published for all years of the registry. Our last "Pacesetter" was the December 2007 edition, with the Registry leadership deciding to focus on the use of the website as the key communications to our Registrants and Members.
Combined Registry Newsletters

2007

2006

2005

1995 Registry Newsletters

2005

2004

2003

2002

1986 Registry Newsletters

2003

2002

November